We know from experience: especially the start-up phase is a critical time for many founders. They would actually be happy for support, but money is still very tight. For this reason we have negotiated exclusive special deals for our customers. When setting up your company with Fasoon, take advantage of the free or greatly reduced offers and ensure your success!
Commercial register fees donated with Basler Versicherungen (sole proprietorship and general partnership)
Absolutely unique in Switzerland: When taking out insurance with Basler Versicherung, sole proprietorships and general partnerships are reimbursed the commercial register fees.
How it works
Choose Basler Versicherung as a partner in the foundation process
An insurance specialist clarifies your needs with you
You send us the invoice of the commercial register together with the concluded insurance
We refund the commercial register fees
From the online shop and checkout to the finances: Swiss21's business tools take over the administration for small businesses.
You create offers, invoices or delivery notes in seconds. Incoming payments on your account are reconciled and booked in the bookkeeping. Payment reminders are sent automatically and your supplier invoices are transferred to your account at the push of a button for payment approval.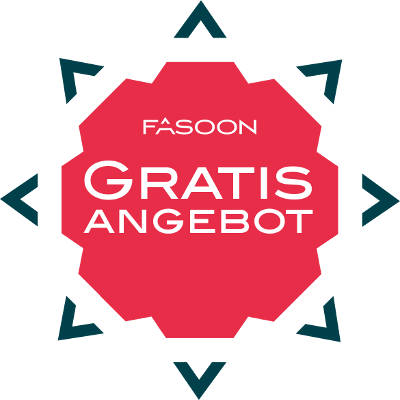 The Fasoon Deal
Use Swiss21.org with up to 2'100 customers, 2'100 articles and 2'100 receipts / year completely free of charge.
Make a good start!
"Time is money", this statement is more relevant than ever. Today's business processes must run smoothly and efficiently from the very beginning, so that the use of resources and productivity are balanced.
An optimally requirement-oriented Managed Print Service (MPS) offers the following advantages:
Defined operating and procurement processes
Central device management (fleet management)
Monitoring of the LifeCycle
Cause based cost accounting
HelpDesk and Support-Center
Companies without coordinated printing processes pay more on average!
20-30% more for the total cost
25-50% more hardware costs
20% higher toner consumption
7-14% additional costs for helpdesk calls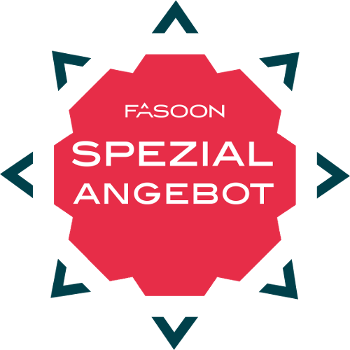 ​Fasoon Deal
We offer all services – from printing and scanning to digitization – on a subscription basis and with flexible contract terms.
This from CHF 99.- per month. In addition, you benefit from our free needs analysis interview, which shows you "quick& dirty" where your company stands in terms of security and efficiency.
Credit reports
Reduce your risks and inform yourself about the solvency of your customers and partners before you get stuck with open invoices.
Debt collection
If you still have outstanding invoices, Intrum will take over the collection for you – as soon as the customer pays, you will receive the full amount. The collection service is free for you if the case is handed over before day 90 (from date of invoice).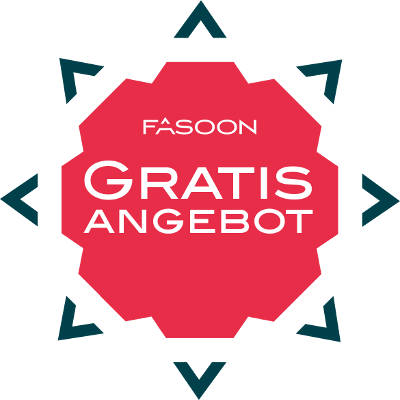 The Fasoon Deal
As a Fasoon customer, you receive the BUSINESS INFO S credit report and the INKASSO M debt collection service (including 3 hours of legal advice) from Intrum worth over CHF 1,000 completely free of charge. At the end of the year you decide whether you wish to extend the contract.
Intrum is the leading provider of comprehensive business information, innovative customer solutions and debt collection in Switzerland and Europe. Active in Switzerland since 1971, the company now employs more than 240 people at its locations in Schwerzenbach, Lausanne and Brugg. Together they make 45 million credit decisions annually and process more than 2 million debt collection cases. More than 7'500 Swiss customers benefit from the payment experiences in this data pool. In 2016 Intrum generated cash returns of over CHF 165 million for the Swiss economy.
Staff rental / personnel placement
Are you looking for qualified specialists or management personnel? Or do you need short-term support by temporary employees or for project-related tasks? We have a large pool of candidates in all sectors and areas and support you in your search for, selection and consulting of personnel with our comprehensive services.
Pay Rolling
With temporary staff or pay-rolling you relieve your administration and can thus save on personnel and fixed costs, i.e. you minimize your risk and gain liquidity.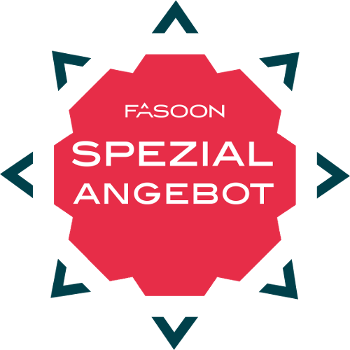 The Fasoon Deal
As a Fasoon customer you benefit 3-fold:
50% on the placement fee for permanent positions including Active Sourcing
Placement of temporary employees & freelancers at payrolling-tariff in the 1st year of foundation
Free calculation tool for margin optimization through the use of temporary staff
ibt Personal Ltd was founded in St. Gallen in 2002 and, thanks to the many years of experience of its founders and employees, is now one of the leading personnel service providers in Eastern Switzerland. The company is owner-managed, independent and not affiliated to any group. This allows us to respond faster and more flexibly to the individual wishes of our customers. We have a dense network of relationships from which you as a customer benefit at all times.
Appearance on the Internet
You want your new business to be found online? Webautomat creates an impressive website for you – very easy! Choose a design package, upload your images and text and we will create your website.
Logo, business cards and letterhead
You do not have a logo yet? Our graphic designers will create one according to your wishes and also create business cards, stationery and envelopes. The practical start-up package also includes a suitable website.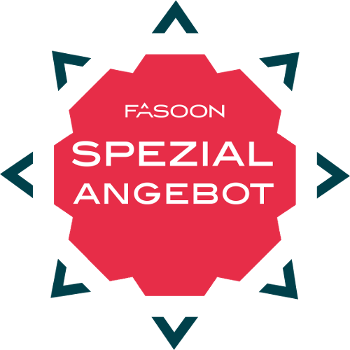 The Fasoon Deal
As a Fasoon customer, you will receive the offers at an absolute special price from CHF 690.-.
Webautomat is an offer for start-ups of ruby. ag. The full-service agency for branding, communications and design from Zurich advises companies on authentic brand positioning and implements the corporate design to match – from logo and website to packaging and interior design. The agency also develops and implements advertising and communication measures and fills them with unique content.
We recommend having your company name or logo additionally protected as a trademark!
By entering your trademark in the trademark register, you protect the registered sign from misuse by third parties and ensure unhindered trademark use for yourself. A trademark deposit for Switzerland can be made at the Institute of Intellectual Property (IGE) with official fees from CHF 550.-. Afterwards your trademark is protected for 10 years with the option to extend the trademark protection.
But, important to know: During the registration process, the IGE does not check whether your trademark may infringe the rights of third parties. It is therefore in your own interest to check the exclusivity of the trademark before filing it and to obtain general advice on trademark law and the most sensible course of action – for Fasoon customers this is easy and inexpensive!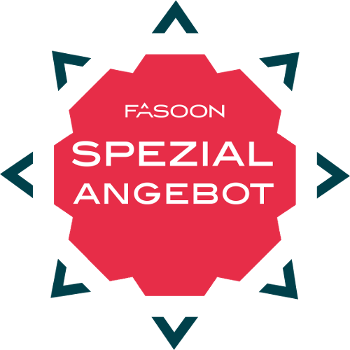 The Fasoon Deal
Our partner will support you with initial clarifications and consultations as well as the filing of your trademark with the IPI, for a one-time fee starting at CHF 700.- (the filing of an international trademark must be considered and discussed on a case-specific basis).
Create contracts yourself online
You want to save yourself the trip to the lawyer? With the contract software from LegalGo you will soon be able to create an individual contract, pre-formulated to your needs by a lawyer, at a fair and transparent price. If you are unsure about the contract you have drawn up yourself, you will receive various additional offers for a small extra charge, such as a legal examination of your contract.
Attorney services at a predefined fixed price
No more unexpected, hidden costs: LegalGo's fixed price offers guarantee you the legal preparation of various contracts and other legal services at a predefined fixed price. You will not pay a single franc more than the amount stated from the outset. Send us a non-binding request for one of our fixed price offers: A partner lawyer of LegalGo will contact you immediately for a free initial consultation. Afterwards you are free to decide whether you want to take advantage of the offer with costs or not.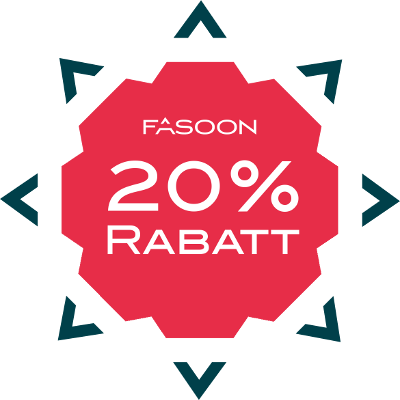 The Fasoon Deal
As a Fasoon customer, you will receive a 20% discount on the contracts you can draw up yourself and on the fixed price offers. You will receive the discount code automatically after your incorporation is completed.
LegalGo is a young, up-and-coming company that aims to make the legal services market more mobile and consumer-friendly. The interdisciplinary team of LegalGo is professionally rooted in the fields of business, law and technology. LegalGo gives you simplified access to professional and transparent legal services – at good conditions and with cost control at any time.