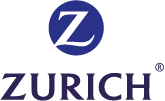 Reasonably insured from day 1
we cover a part of the foundation costs of our clients
Which insurance to choose for your business?
Self-employed and startups all have business and personal risks which can be insured. Whether insurance is important or even mandatory depends on various factors. As a company founder, you would rather focus on business development and acquisition than on insurance. Therefore, it is best to seek advice.

Important insurances
Business liability insurance
Building insurance
Accident insurance (UVG)
Daily sickness allowance insurance (KKG)
Occupational pension plan

Recommended
Supplementary accident insurance (UVGE)
Cargo insurance

All-round protection
Technical insurances
Inventory insurance
Business legal protection insurance
Cyber insurance
Fasoon insurance deal
Start your business with Fasoon and get free and non-binding advice from our insurance partners. We organize everything for you. If you choose one of our insurance partners, you will receive a 50% discount on the foundation costs at Fasoon.