All our partners have an exclusive special offer for you which is only available through the Fasoon foundation. So you profit twice: From the start-up discount and the special offer!
Smart insurance solutions for new entrepreneurs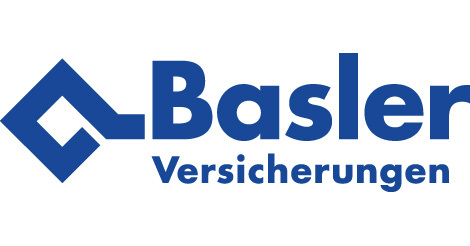 Basler Versicherungen offers you a free consultation with an expert for insurance solutions for start-ups as well as attractive discounts on your insurance premiums. You too can benefit from the cooperation between Basler Versicherungen and Fasoon!

Sunrise supports you twice with 50% at the foundation!
50% discount on Fasoon start-up costs and 50% discount on Sunrise subscriptions in the first year
You also benefit afterwards
… the best price-performance ratio
… from flexible mobile subscriptions without minimum contract period
… from the best mobile network in Switzerland
Accounting for OBT Start-Ups
Everything your company needs in the start-up phase
The successful solutions offered by Zürcher Kantonalbank will accompany you through the various stages of incorporation and beyond. Our SME package is specially tailored to the financial needs of your company. For you as a new customer, the package is free in the first year and you receive a 50% discount on the minimum fee for your capital deposit.
BEKB accompanies your company in all phases of its business individually, with commitment and professionalism. You benefit from attractive services, from our many years of experience in SME business and our dense network of branches. In addition, accounts and cards are free of charge for your newly established company in the first year and you will benefit from a 50 percent discount on capital contributions.
From the idea to business success. As the bank for young companies in Thurgau, we support you in the planning, implementation and financing of your project. No matter whether you would like to discuss your business idea with us in a dialogue based on partnership, whether we may accompany you in the preparation of your business concept (business plan and financial planning); we will advise you in a simple and uncomplicated way. For this reason, you will not pay any fees when you open your capital deposit account with us.
Young entrepreneurs have different needs. These change depending on objectives, business performance, market development and much more. Our corporate clients – especially from the Appenzell region – rely on us to understand them and recognize their concerns. They place their trust in us because our professional competence and experience in all financial matters offers them security and a long-term partnership – we accompany them personally and without complications!
Business software from ABACUS
With the business software from Abacus you manage your financial business tasks easily and efficiently. Thanks to the hosting at OBT Ltd your data is safely stored in Switzerland and you always have access to a competent contact person if required.
Fasoon customers get the activation fee and the first 6 months completely free!
Already from CHF 27.- per month